Out Of Stock
Betafpv A01 5.8G VTX
Stock:

Out Of Stock

Model:

A01 5.8G VTX
BetaFpv
Tiny, light and durable A01 VTX. Compatible with Beta75X FPV (3S), Beta75X HD (3S), Beta85X FPV (4S), Beta85X 4K and HX100.
FEATURE
Switchable power includes 0mW, 25mW and 200mW.
SmartAudio function is included in this VTX. The flight controller can communicate with the video transmitter using the audio line in. It allows the flight controller to know what frequency the VTX is using, and to change it.
PitMode is supported on this VTX.
Dipole whip high sensitivity antenna. It is mounted to the VTX board durable.
Upgraded the camera pin and antenna pin, convenient for installation.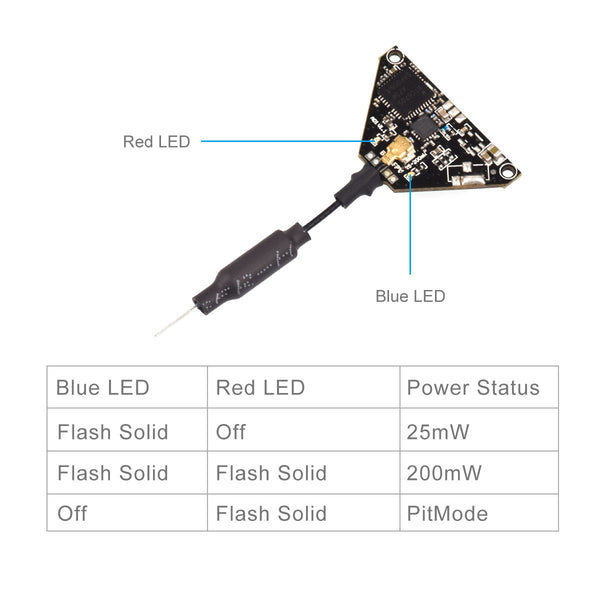 SPECIFICATION
Output power: 0mW, 25mW and 200mW (Adjustable)
Supply Voltage: 5V. NOT support connect to the 1S battery directly
Weight: 2.0g
Frequency: 5.8GHz 6 bands 48 channels, with Raceband: 5362~5945MHz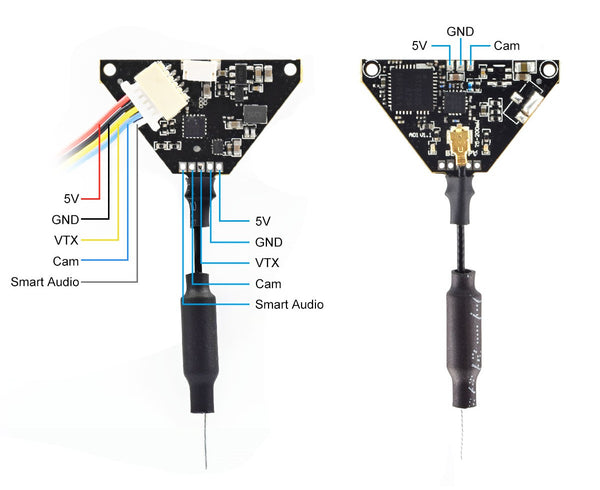 RECOMMEND PARTS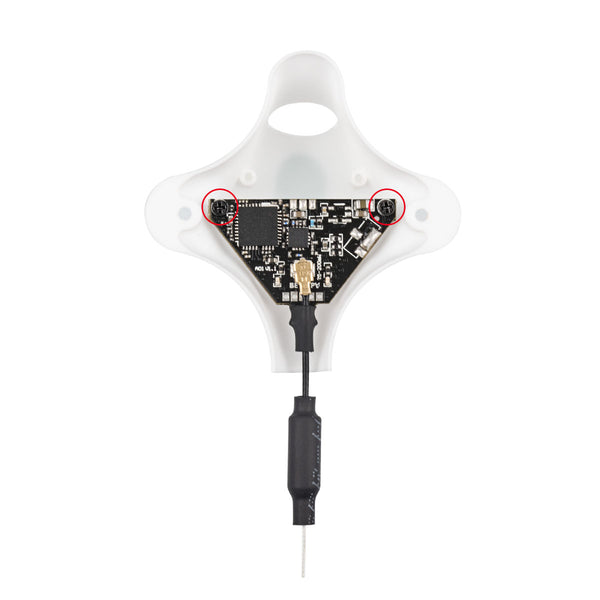 How to Change Frequency & Channel & Power
Only support frequency and power change through the SmartAudio interface.
Method 1: Use the OSD menu.
Enter the OSD menu by radio transmitter sticks ( Pitch Stick UP and Yaw Stick Left). Then FEATURES -> VTX SA to change the frequency and power.
Method 2: Use the Betaflight GUI command.
We could also use the Betaflight CLI commands to change the frequency and power of the VTX.
For example, set the frequency to 5865 and power to 200mW ( 1 for 25mW / 2 for 200mW);
set vtx_band=1
set vtx_channel=1
set vtx_freq=5865
set vtx_power = 2
save
How to Use the PitMode
PitMode allows racers to power up their video transmitters during race events without interfering with other racers and still having the ability to change VTX settings or do some testing. Range is limited to 2-3m and transmission happens on the selected frequency.
The PitMode is active when only red LED flash solid.
How to active the PitMode: Enter the OSD menu by radio transmitter sticks. FEATURES -> VTX SA -> CONFIG -> PIT FMODE. Then select the PIR status.
How to exit the PitMode: As the same above, select the OP MODEL to FREE to close the PitMode. Then the VTX will recover to the 25mW power status.
TRANSMISSION FREQUENCY TABLE
This A01 VTX could support 3 frequency table according to your local law. The tables below is for all the frequency is valid.
USA frequency table below. The frequency in red item is invalid.
Europe frequncy table below. The frequency in red item is invalid.
FAQ
1. How to Set up VtxTable on Betaflight 4.1.X Firmware?
The contents of the vtxTable need to be setup manually only on betaflight 4.1.X firmware, in the old version, there is no need to set up. Please click here to know how to set up it.
PACKAGE
1 * BETAFPV A01 5.8G VTX
1 * 5-Pin FC Cable